About us
Mobile data collection anchored in efficiency, data quality and stellar customer support.
---
Hoji provides powerful, easy-to-use and secure mobile data collection technology for NGOs, businesses and consultants.
In today's knowledge-based economy, every organization needs to make decisions based on timely and accurate data. Hoji empowers organizations and individuals with the tools they need to collect , manage and analyze field-based data.
Our customers used our platform for a wide variety of applications including Surveys, Monitoring & Evaluation, Data Quality Assessments, Sales Tracking and Field Inspections.
video_library WATCH A DEMO
Mission
To close the gap between data collection and decision-making for NGOs, businesses and consultants.
Vision
To be the leading mobile data collection and analysis platform for NGOs, businesses and consultants.
Management
Gitahi Ng'ang'a – Managing Director
Gitahi is a graduate statistician and experienced software developer who spent over 6 years working for research and health informatics organizations. Over the course of his service, he helped develop data management solutions for various projects. He is a passionate technologist, tenacious entrepreneur and armchair philosopher. At Hoji, he oversees business, product and talent development.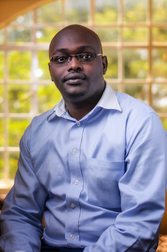 Collins Kiptoo – Finance Director
Collins is a CPA(K) and BA Economics graduate. He has more than 7 years experience in financial management, internal controls and business operations acquired in the real estate, telecoms and hospitality industries. He is a scrupulous accountant, dedicated businessman and indefatigable cheerleader. His primary role at Hoji involves statutory compliance and keeping an eye on the bottom line.